---
To affirm the Scriptures' command to make disciples of all nations by reaching them with the gospel, exhorting men to pursue a love for and knowledge of God and His word, and teaching them to obey everything Jesus Christ commanded. To help equip men for spiritual service and leadership in the home, church, workplace, and community. We will hold each other accountable to living out Redemption Church's "Six Distinctives" before the Lord.
---
---
In line with our mission of biblically equipping men to be spiritual leaders, we get together few times a year to engage in God's word, fellowship, prayer and accountability.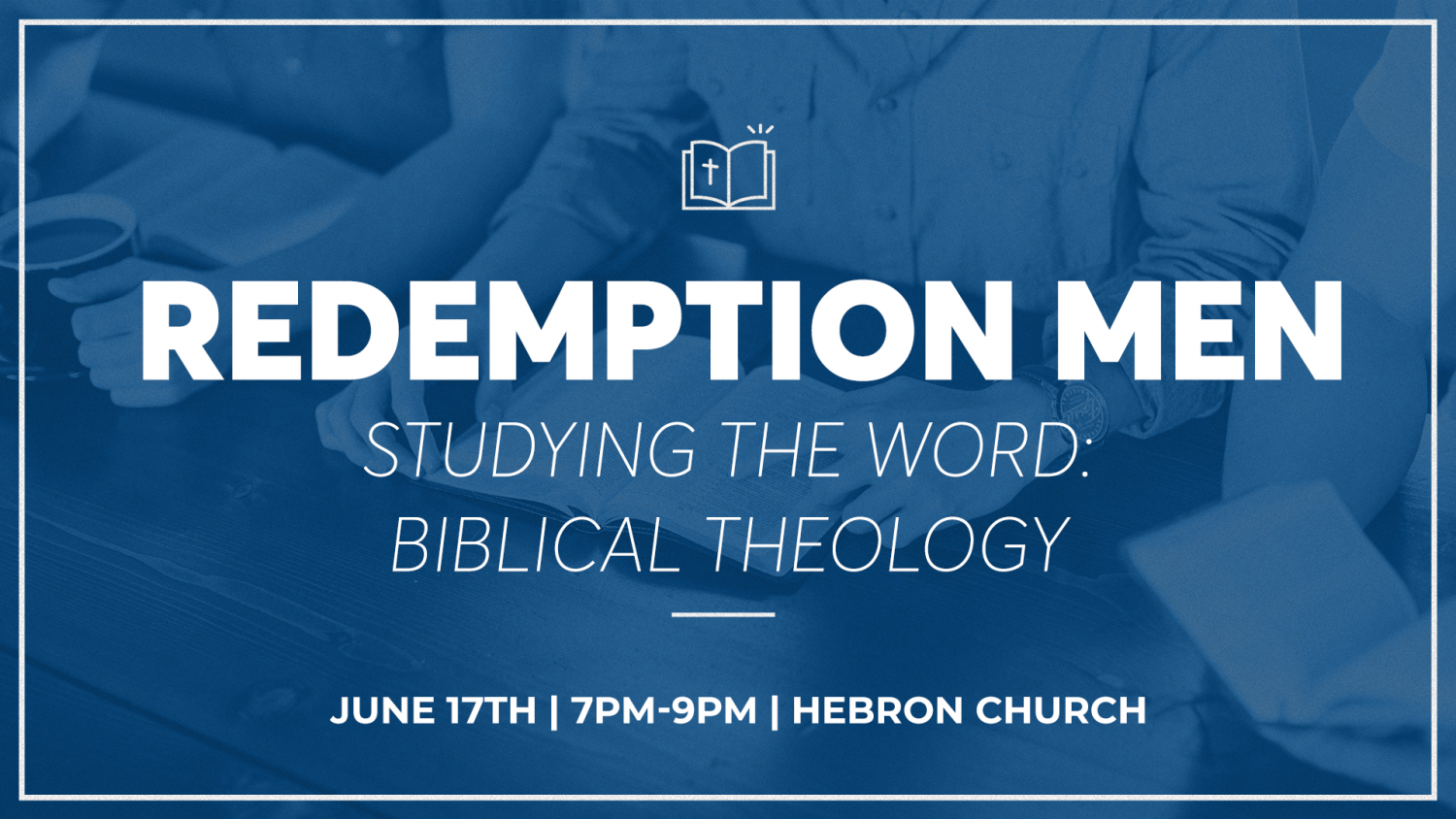 ---
June 17th | 7-9pm | Hebron Church
As Christian men, we all ought to desire to be men who are growing in our depth of understanding of God and His Word, resulting in greater faithfulness to the Lord in our personal lives and faithful leadership over our homes and families.
This event is designed to help you grow in your love for God and His word by sharpening your mind. We want to equip you to better understand key themes/ideas across the Bible, which ultimately will impact your personal time spent with the Lord and pour out into your life and leadership.
All men at Redemption are encouraged to attend this event!
The Men's Ministry is more than just an event or rally. We will provide men with an encouraging process that teaches them how to live lives of authentic manhood as modeled by Jesus Christ and directed by the Word of God and the power of prayer.
"Him we proclaim, warning everyone and teaching everyone with all wisdom, that we may present everyone mature in Christ." (Colossians 1:28)